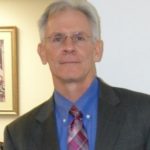 Jim Brady
Realtor
A little about me
While serving in the U.S. Army in Northern California, I met a local girl from Rustburg and fell hopelessly in love with her and Central Virginia. I retired from the military in 2004 and immediately moved back to the area to start my new life. I worked in Defense Contracting, started and ran a small local Solar Company, and eventually found my home and family with John Stewart Walker.
My passion is helping people, especially former military, those moving from out of the area, and people looking for 'Green' properties. I love showing my Clients the Central Virginia that I fell in love with: our beautiful mountains, secret little valleys, and the panoply of outdoor and indoor activities for all ages.
I've lived in more than a dozen states and traveled extensively to all the rest (except Alaska); I've hiked the Alps and the Tian Shan Mountains; I've traveled all over Europe and Central Asia. I can confidently say that there is no other place in the world that I've found with the same combination of natural beauty, low cost of living, and wonderfully friendly people. Give me a call today and let's get started looking for your new beginning!