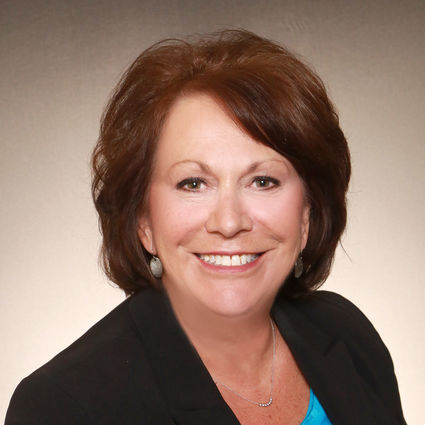 Polly Wooldridge
ABR, GRI, CRS, PSA
A little about me
and why I love real estate
Polly Wooldridge and John Stewart Walker share traditional values and goals to successfully match your family with the ideal home for you…dedicated to carrying on the tradition of excellence that clients have grown to expect. With experience since 1999, she offers cutting edge technology and creative marketing, along with personal service. Polly will assist you with buying, selling and investing in the real estate market. Masters degree from Liberty University, numerous awards and designations as well as community service, missions and church involvement.
MY DESIGNATIONS
ABR CRS GRI
MY SPECIALTIES
Relocation Residential
MY SERVICE AREAS
Amherst County Appomattox County Bedford County Campbell County Lynchburg
Recommendations:
"Polly did a great job helping us find the house that met our
needs especially since we were limited in the time we had to search. She also
gave valuable information recommending other people who could help us transition to a new state. We definitely
would recommend Polly to anyone needing a realtor." ~ Ron and Karen
"I have already recommended Polly to all of my friends. She is hands down the best realtor in our
area!" ~ Katybeth

" When I was looking for my first home a friend told me to use Polly. Polly
was patient with helping me find the perfect home for me as a young working
professional. She pointed out things
I wouldn't have seen and has a wealth of knowledge when it comes to
homes. I bought my first house in 2008. 3 years later I
ran into Polly and she told me I should look into refinancing my home. I took
her advice and I saved a ton of money as well as shaving 7 years off my loan.
nIn February 2015 I was married with a little girl on the way. We
listed our home with Polly and it sold. We now live in a bigger
house that better fits our needs as a growing family." ~ John R.
" I reached out to Polly for the first time about 4:00 pm and she literally
responded within a minute. My wife and I had a property we wanted to see, but
that evening was the only time that week we could see it together. Polly met us there 20 minutes later.
She ended up showing us about 15 properties. She is familiar with trends in all
areas, so we found her knowledge to be invaluable. We went to the house we
eventually decided to buy three times. She is an incredibly busy realtor. Who
wouldn't want an agent as knowledgeable as she is? That being said, she always
made time for us, and we never once felt like she had other clients. I honestly
feel like she would have shown us 100 houses if that's what it took to find our
home. She is patient, friendly, positive, reliable, punctual, and like I said
before, incredibly knowledgeable. I can't say enough nice things about her, so
I will say this. I have already recommended her to two friends, and I will
continue to do so. I could not be happier with the service she provided." ~ Michael & Angel
Listings you'll love
with the expert advice you deserve
1,154

sqft lot

8,712

sqft

3,287

sqft lot

38,769

sqft

1,382

sqft lot

41,382

sqft

1,692

sqft lot

4,966

sqft

1,524

sqft lot

11,239

sqft

2,466

sqft lot

28,750

sqft

1,741

sqft lot

31,364

sqft

3,524

sqft lot

32,670

sqft
Our clients are awesome
and here is what they are saying
"I found Billy Morris's name on a pending sale sign in my neighborhood. I really got lucky. He was extremely professional and answered all my phone calls and questions. He worked diligently from the offer to closing. I would highly recommend him to anyone thinking of selling their home.

Margaret Cronin

"
"When I decided it was time to sell my house, it was clear that it needed some fairly significant work to get it show-ready.  Kathy Terrell took all the burden off of me by getting the contractors, landscapers, and painters out to my house to do the work that needed to be done.  She was consistently at my house getting the estimates and monitoring the work being done, so I didn't have to leave work to keep an eye on things at all.  I've worked with other realtors in the past and have not seen one take ownership over the selling process like Kathy did.  When I was ready to list, I knew it would sell quickly without going low on price.  That's exactly what happened.  I don't believe this would have been possible without the front-end physical work done, substantial advertising, as well as consistent open houses and showings.  Kathy took ownership over the sale as if it were her own house, and I would (and do) absolutely recommend her to anyone looking to sell.  She's by far the best realtor I've ever worked with!"
"Last Spring I started looking for a second home, living 3 ½ hours away I needed a very reliable agent- I found that in Jimmy Miller. When I was ready to see the particular houses that I had chosen, Jimmy scheduled an entire day.  I was very pleased with his professionalism, loyalty and knowledge of all questions I had.  I would highly recommend Jimmy Miller as an agent and I would choose him again if I needed to purchase a home.  Jimmy would always return my calls within a timely manner; even today when I have a problem or need something I can contact him and I will have the help I need.

Beth Tiller"
"Jimmy was referred to me by friend who sold their home, and I made an appointment with him to go over the process of selling a home. I found him to be very informative, and he also took time in answering questions. He was pleasant and personable.  When we were done I gave him the listing to sell my home. He and the staff cleaned, staged, and the next day sold my home. He then with the help of the staff found a townhouse to rent. I can't say enough about how Jimmy made this process so easy. I would recommend him to anyone who would want to sell their home. He was great to work with.

Dorothy J. O'Brien"
""The recent sale of our home proved to be an arduous process. After
six unsuccessful months in a very restricted market, we decided a
change was warranted and asked Stephen Mock to list the property.
Not only did he do an excellent job presenting the property through
advertising and Open Houses, but he treated the property as his own.
We had already left the area, leaving Stephen an empty house that he
meticulously prepared for each and every showing. Stephen's
experience as a successful building contractor brought a depth of
knowledge to bear that is uncommon to most realtor/client
relationships. He used his experience to provide timely advice, always
reinforced by pertinent facts.
Stephen Mock is a respectful, thoughtful professional who ensured the
sale of our home was ultimately successful for all the parties involved.
Without any reservation, we would strongly recommend Stephen to
anyone looking to buy or sell."
Mike and Sharon Scranton"
""Pat,

Thank you for all that you have done for us.  We are blessed to have worked with you.  Your wisdom in the realm of real estate is beyond compare and you are simply a joy to worth with. 🙂

God bless,

Ryan, Nikki and Petey Tyler

Feb 2016""
"" Very excited to be in our first home and we could not have done it without Karen's help!  She helped us to make the right decisions and found us the perfect first home.  Karen was able to keep us within out budget, and not let us buy beyond our means.  She also was able to give us the best advice on updates.  We feel fortunate to have used her as our agent and would recommend her to anyone buying their first home!""
A. Robinson
Rustburg, Va.
""A wonderful agent that becomes a friend- thats the way I would describe Karen! I was so happy that we chose her to represent us in our sale- she was truly an experienced agent that guided us through the difficult task of selling our home.  Her insight was excellent and her advice priceless. Thank you Karen for a job well done!""
""Teresa Hudson was highly recommended by the attorney I had retained to assist with me with executing a will, and it became quickly apparent why that recommendation was so favorable. Teresa is intimately familiar with the Lynchburg/Forest area and is extremely professional. She advised us on what the home required to highlight its best features, and even went to the extent to provide her own personal items for staging. She made sure that all three heirs were aware of the showings and the reactions of prospective buyers, even sending out emails well after midnight. Teresa was always available and, when the house sold, made sure that none of us had to travel from states away to attend the closing. She even went to the extent of providing out-of-pocket expenses until I could have a check sent to her.
While I have lived in Ohio for almost forty years, I still consider Virginia my home. Teresa has already agreed to assist me should I decide to spend my retirement years in the manner my parents did. I cannot imagine anyone with whom I would rather work. She is never more than a phone call or text message away. Consider Teresa Hudson a friend more than a realtor.""
""Because of some unexpected medical issues, we had to sell our home as soon as possible. Carol had met Teresa Hudson through her golfing activities and knew she was a successful realtor. We were neophytes in real estate since we had never sold a house before and we needed to sell it quickly in a down market. Well Teresa did it for us in two weeks after it was listed. We are convinced that it was all of her professional effort up front in assisting us in presenting our home in the best light that helped it sell fast. First, she spent considerable time finding out about our property to emphasize its major selling points. This was a major task since we live on 10 acres and have 5 outbuildings. Second, she had a professional photographer take many pictures from which she selected the best to emphasize the key features that made our listing special. Third, she worked tirelessly in keeping us informed every step of the way and alerting us in a timely manner when showings would occur. Fourth, when we had questions on process, procedures or content of documents, she was there with the answers. We never had trouble contacting her, even though she must have been busy with other sellers and buyers. She is a worker and all business, but she does it with such good humor and knowledge that she is an absolute delight to work with. If we are every again in the house business, Teresa will be our first call."      -"