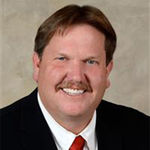 Jimmy Miller
Associate Broker
A little bit about me...
I am an Associate Broker, Land Surveyor, and Contractor that has spent my life in real estate. I have worked on the land surveying side focusing on title and boundary issues. I have also worked on the purchase of real estate for profit side with investments in development and homes as my primary income source. I have purchased and renovated "flip" homes which were purchased from private owners, foreclosures, short sales, and court house auctions. I used Realtors in some cases, auctions, and even tried some for sale by owner situations to purchase and sell these properties.

My experience on your side of the transaction will allow me to give you the service you deserve. My number one priority is always my client. Even if you are a seasoned pro at real estate or it's your first home, investment, or development, call for a consultation. I would love to work out a customized strategy to meet your needs. Use my knowledge, determination and experience as an investor, negotiator, contractor, and surveyor to assist you whether you're selling or buying. I would love to have the opportunity to exceed your expectations!

Unmatched customer service. Personalized strategy. Give me the opportunity to exceed your expectations!