Moving To Our area:
At John Stewart Walker, Inc., we want to make your move as easy as possible, and one that you will look forward to. With our award winning Relocation Department, we have extensively trained our agents to offer you the best possible service and meet all of your relocation needs. We are proud to offer the following services to you:
Individual Relocation Services
• Area Tours
• Short term Housing Assistance
• Rental Assistance
• Pre Arrival Needs Assessment
• Relocation Packages
• Customized Agent Selection
• School Information
• Mortgage, Insurance, Title and Settlement Referrals
• Household Goods/ Moving Service Referrals
Corporate Relocation Services
• Area tours
• School District Tour Setup
• Short Term Housing assistance
• Long Term Rental Assistance
• Pre Arrival Needs Assessment
• Relocation packages
• Airport Pickup, when necessary
• Customized Agent Selection
• Mortgage, Insurance, Title and Settlement Company Referrals
• Household Goods/Moving Service Referrals
• Property Management Referrals
• Group Move Assistance and Presentation
• Home Marketing Assistance
• Trained Corporate Inventory Specialists
Moving Out of Our Area:
• Pre Move Needs Assessment Interview
• Trained Sales Associate to work FOR you
• Destination Sales Associate- matched to your specific needs and time frame
• Home Sale Marketing Plan
• Property Management Assistance
• Property Management Referrals if you plan to retain your property
Our Award Winning Corporate Relocation Team: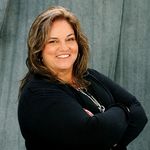 Nikki Bernius, Realtor/Relocation Director
From the Educator's World, to the Corporate World, to the Real Estate World; my path of experience will provide you and your employees with the service and knowledge to make the best decisions with regards to their purchase or selling of their current home. My enthusiasm and dedication to client satisfaction will make the process easy and enjoyable.
ABR, ASP, EcoBroker, "GREEN", Relocation Specialist, BS Degree in Business Education
     Karen Hall, Realtor/Sales Manager
   For over 25 years, Karen has helped many people market their homes and buy new ones.  She has built a solid  customer referral base because she pays attention to details, and consistently educates herself on all aspects of the industry, including technology which allows her clients to utilize the latest and best market resources. Karen is the sales manager of John Stewart Walker, Inc. and insures every client that they will get the best possible service when working with our agents.
Corporate Certified Agents:
Doris Brammer, Realtor
Dedicated to making every transaction smooth, timely and thorough
*Accredited Buyer Representative          *Accredited Staging Professional
*Rookie of the Year 1990   * Secretary, Treasurer, Vice President, Community Out Reach Chair; RPAC Chair,
*Habitat for Humanity LAR Home Build Chair (2000)    *2007 LAR Realtor of the Year
  Betty Burch, Realtor
With over 20 years of real experience, Betty thrives to meet all of your expectations.  Her goal is to make your move as smooth as possible, each and every time!
* Accredited Buyer Representative   * Certified Residential Specialist
  Judy Frantz, Realtor
  Teresa Hudson, Realtor
 Kensie Johnson, Realtor
A native of Lynchburg, Kensie grew up attending the city's public schools. After graduating from E.C. Glass High School, she attended Randolph Macon College in Ashland, VA and obtained a bachelor of arts degree majoring in business and economics with a minor in accounting. She spent the next seven years living in Richmond, VA and working in the investment industry. In 1997, Kensie moved back to Lynchburg to sell real estate for her family's 125 year old company. A fourth generation realtor, she enjoys helping individuals and families with all of their real estate needs. She has acquired her Associates Broker license, a Graduate of the Real Estate Institute (GRI) designation, an Accredited Buyer's Representative (ABR) designation, and an Accredited Staging Professional (ASP) designation. A consistent top producer, she is also a member of the Corporate Relocation Team at John Stewart Walker, Inc. Kensie enjoys spending time with her three children, running, playing tennis and volunteering. She also sings and plays guitar in a band.
 Stevie Savage, Realtor
 Polly Wooldridge, Realtor
As a premier real estate agent in the Lynchburg area with 17 years experience, Polly provides all the resources you need to buy or sell real estate. She has extensive training in the latest real estate marketing strategies…earning the designations of Accredited Buyer Representative, Graduate Realtor Institute, Certified Residential Specialist, and Accredited Home Staging Specialist. Polly will listen to your needs and desires, making your satisfaction her number one priority…carrying on John Stewart Walker's tradition of excellence.