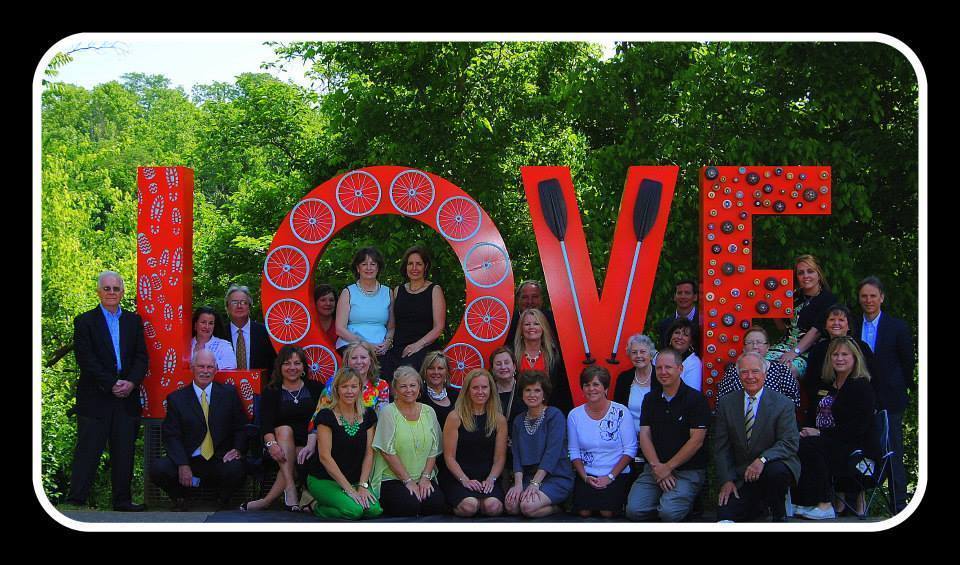 Why John Stewart Walker?
What better way to learn the business than from the company who has earned a solid reputation for honesty, integrity and commitment to the industry for over 125 years.
At John Stewart Walker, Inc., we take professionalism to the next level. We train agents in all areas of the business- finance, law, accounting, document preparation, business etiquette and working together.
At John Stewart Walker, Inc., we assist our agents in staying up to date on the latest and greatest tools for ensuring client satisfaction.
Customized Training Program:
Agent Training begins with your first day and continues throughout your career at JSW.
New Agent Training consists of a thirty day program to ensure success by learning the basics of real estate marketing and representation.
Mentoring Program assisted by our team of over 30 agents to help you master a higher level of professionalism
Assisted Designation education like Graduate of the Realtors Institute or ePRO (technology inspired)
Continued Training for all Agents:
Bi-Monthly Education Training, each and every month, consists of real estate related topics that you need to know to ensure the best service, best representation and best practices.
Free Continuing Education via Moseley Real Estate School for our agents
Discounted Broker classes via Moseley Real Estate School for our agents
Workshops held throughout the year on various "hot" topics to ensure you are kept up-to-date.
Up-to-Date Technology:
Training tools to stay on top of the market for better service to our clients
Online marketing and sales sites
Documents and forms available online for our agents
Up-to-date office equipment to ensure fast and easy access for upgraded client service
Company website, linked to Leading Real Estate Companies of the World
John Stewart Walker gives your clients the power of our website, JohnStewartWalker.com, with thousands of visitors annually. And through our affiliation with the Leading Real Estate Companies of the World® network of premier brokerage firms, your listings have exposure to more than 100 million unique visitors annually. More online eyes mean more buyers — and more success for you!
Creative Marketing:
When joining the John Stewart Walker sales team, you are becoming a member of an elite group of sales professionals, highly recognized in our community as a sales leader.
Steeped in tradition, JSW boasts of an award winning reputation, opening many doors for you as an agent. Since 1890, John Stewart Walker, Inc. has been servicing the real estate needs of the Central Va. area. We strive to offer our clients their best marketing advantage which is a win-win for you as an agent.
From weekly print advertising, magazine advertising both print and online, and corporate institutional marketing, to our online social media presence with Facebook, Twitter, LinkedIn, Pinterest and Youtube, you will be able to reach your goals of success.
John Stewart Walker, Inc. utilizes online lead generation tools that also funnel business into our company from various sources, as well as a sister referral company- Walker Referral Company, Inc.-that supplies additional incoming business to our agents.
Available Support:
John Stewart Walker, Inc. has a sales staff of over 35 agents, always ready to assist our agents through open houses, document preparation, mentoring, and client coverage.
Our administrative staff consists of both a full time financial secretary and administrative assistant, who are available to answer questions and assists with office duties.
A full time Sales manager available at all times to assist with any needs.
An onsite principal Broker available for helping with day to day operational needs.
Generous Compensation Plans:
We offer competitive commission splits with incentives for up to 100% of your earnings.
No desk fees, or transaction fees- choice of in office or work from home
Independant Brokerage with no franchise fees, putting more dollars in your business.
Numerous expenses are paid for from lockboxes to print copies, stationery, copy paper-meaning more dollars in your pocket.
For more details on how you can become a member of our John Stewart Walker, Inc. family, and what else we can offer you, please contact us today.
William M. Walker, Broker/Owner Email: [email protected]
Karen W. Hall, Sales Manager Email: [email protected]
Office: (434) 385-6655